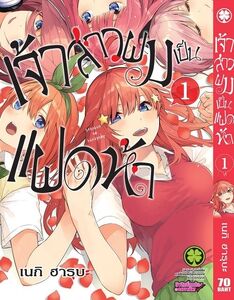 My Bride is a Quintuplet (Thai: เจ้าสาวผมเป็นแฝดห้า) is the Thai name/title for 5-toubun no Hanayome manga published by Luckpim Publishing in Thailand. Each physical copy of the book costs 70 Thai Baht, as stated on the cover. But starting from volume 5, each costs 80 instead. As of July2020, there are 13 paperback volumes available.
List of Thai Volumes
Names
Gallery
Trivia
References
Community content is available under
CC-BY-SA
unless otherwise noted.